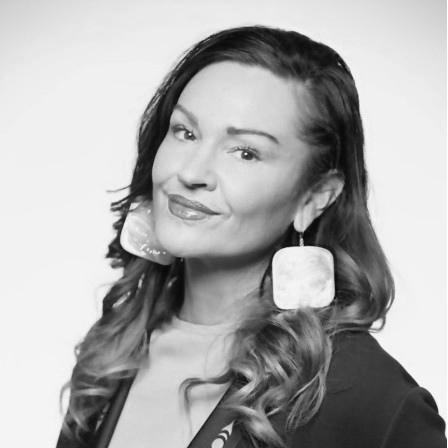 Angela Sterritt (She/Her)
Angela Sterritt is a Vancouver based, award-winning journalist, author and artist from the Gitanmaax community of the Gitxsan Nation on her dad's side and from Bell Island Newfoundland on her maternal side. Sterritt has worked as a journalist for close to twenty years and has worked with the CBC since 2004. She is currently the host of the CBC original podcast Land Back, to be released in June 2022. Sterritt has worked as a multi-platform reporter with CBC Vancouver since 2016.
Her book Unbroken, a work that is part memoir and part investigation into the murders and disappearances of Indigenous women will be published on September 27, 2022 by Greystone Books.